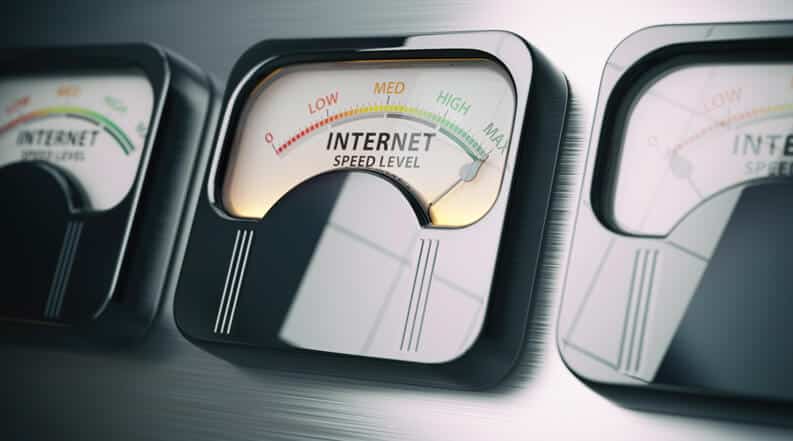 Were you aware that the internet comes in two varieties—residential and business? Not many users are, and while the difference is small, it can be important in several scenarios. Business owners have particular needs that are not always met by residential internet services. While they may never run into issues with a garden-variety residential plan, the business alternative will likely prove itself useful in the long run. This is particularly true for companies that rely heavily on a fast and reliable connection.  
Find out a little more about where business and residential internet diverge, so you can make a decision about which one better suits your needs. Here's our brief rundown of the advantages business internet can offer to corporations and organisations of all sizes and types.
Service-level agreements
One of the primary points that business owners in New Zealand should consider when deciding whether a business connection is the best option is the service-level agreement. To put it quite simply, business internet means a contracted guarantee of better service. Residential internet does not guarantee speeds or restoration times—connectivity is generally not as vital to a household as it is to a business.
A service-level agreement, or SLA, is a contract between service provider and customers which outlines the service provided and the expected performance standards. For example in New Zealand, the Chorus SLA for business internet (which is long-winded and difficult to follow in its entirety), contains a guarantee of restoration to internet services in the case of an outage. Chorus specifies that faults reported in the morning will be restored the same day, and those reported in the afternoon will be restored by noon the next day. 
It is impossible for any provider to promise an uninterrupted connection, but opting for business internet will reduce any blips in service as your connection will be prioritised. For businesses which rely on the internet to run smoothly—or at all—this is crucial. And in this day and age, the number of companies and workers who do rely heavily on the world wide web is huge.
Quality, speed, and control
It's not just response times when something goes wrong that have us recommending a business internet plan. They also offer high speeds and better bandwidth. Chorus, for example, guarantees speeds of 100mbps for uploads and downloads in its business fibre SLA. 
Business plans vary, and can come as ADSL, VDSL, and UFB connections. However, on the whole, they are a higher-quality service. They also provide users with more choice and control, allowing them to configure, scale, and secure their network as they wish. 
Speed and quality of internet connection is important—for customer WiFi services, for payment systems, for offices, for uploading content, and for many other everyday activities. Having the best possible service to your business brings peace of mind, productivity, and efficiency.
More options
That's not all that business internet connections can provide. Every organisation is different, and has its own specific requirements. With the right plan from the right ISP, you can also benefit from:
Multiple IP addresses/subnets

Dedicated connections that are not shared with anyone else, offering huge speed and bandwidth

Responsive technical support.
Fibre is rolling out across the nation, and an array of business plans offer fast, reliable, quickly-restored internet for use in establishments of all sizes. There's no reason your organisation should be left lacking a link to the world wide web! 
For a reliable, fast and high-quality internet experience for your business, take a look at Cloud Edge's affordable business internet plans. Not every connection is created equal—so search out the one that is suited to what you need. If you need more guidance, get in touch. We are happy to discuss how we can offer you the best possible solution.