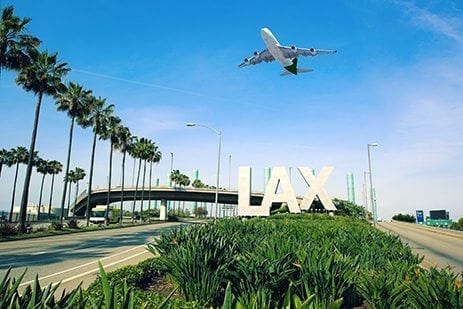 When you're the key person in your company, it can be a worry to step away for an overdue holiday or a necessary trip away. Recently my wife and I took a well-deserved break to LA and Las Vegas and here's how modern technology kept us in touch with home and business …
Step 1 – make your friends jealous
First of all, like most people, once I landed at LAX my first point of contact was with Facebook to check in my location and make my friends jealous :).
Data – local beats roaming
While connected to the free WiFi at the airport, all sorts of things started pouring in: emails, iMessages and notifications for missed calls. I didn't want to be relying on WiFi hotspots to stay connected, so my first stop the next day was at AT&T to get a local SIM card. Now I have data – at a much more cost-effective rate than a roaming pack from NZ. I was now connected just the same as if I was still in NZ, but now just with a local phone number.
Accessing files from work
Back home in NZ, the business services are mostly cloud based which made accessing emails and reconciling Xero payments a breeze. I was able to easily stay in the loop and in the background, knowing what's going on, while leaving the team to get on with it. There was just one point where I fired up my laptop to fix an issue and with all our company files in the cloud, I was able to access a file from the comfort of my hotel room, just as if I was sitting in the office.
Bonus tips
Lack of WiFi hot spots?
We used Spotify and Netflix to create offline playlists which meant as we were travelling on the road with limited cell or WiFi connections, we could still listen to those playlists that we had previously downloaded prior to our trip.
Keep calling costs down
With an office phone system operating in the cloud (using VoIP), I was able to use the data on my phone (or WiFi connection) to make the odd phone call to NZ, while using our local 04 phone number from NZ. This resulted in two major benefits: local phone call charging and also, the office phone number displayed to those I called (as opposed to my overseas mobile number).
Video chat
Facetime (Apple's video chat) was really handy. Friends and family came shopping with me, hand picking the items they wanted, including the colour :). (Note, this only works if you both have Apple devices. There are other applications that will work for other products.)
Comment below to share your top tips on making the most of technology while travelling, or feel free to ask a question.