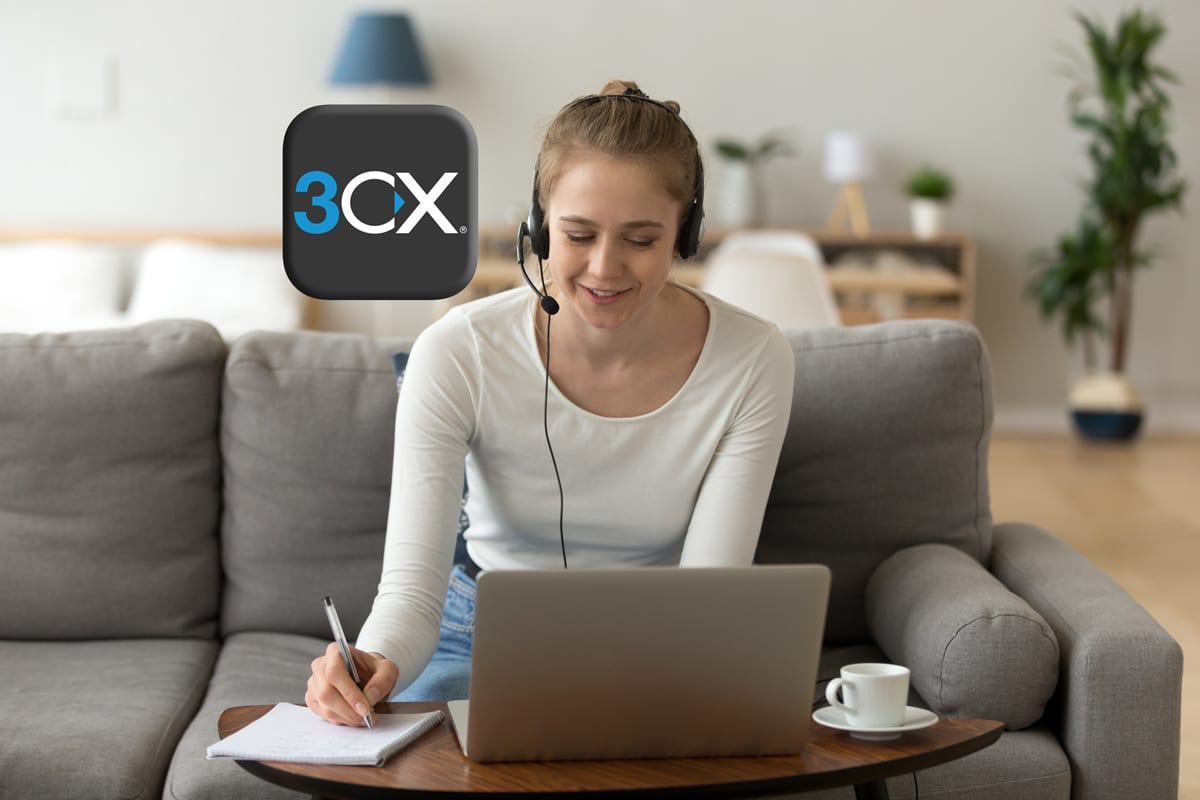 Unified business communications at its best
VoIP technology has proven to be hugely useful for organisations worldwide. Moving voice communications away from public telephone services and onto the internet makes calling and sharing multimedia fast, reliable, affordable, and easily scalable. There are, of course, many different VoIP providers and ways to go about moving your communications from the public switched telephone network to the internet.
3CX is one such provider of unified communications.
What is 3CX?
3CX Phone System uses VoIP technology and builds on it to deliver an open standards communication system that is hugely popular. The software development company, also called 3CX, was founded in 2005 by Nick Galea. Since then, the company has worked on the product and released several iterations which extended its market from solely Windows users to Linux users and beyond.
The communications solution offered by 3CX is widely considered a global leader. Simple, flexible, and affordable, it boasts the following features:
Widely available: You can run 3CX softphones on Windows or on a web-based client, and there are apps available for iOS and Android. Users can take advantage of 3CX systems on most devices.
Open platform: You do not need a specific SIP trunk, cloud provider, or hardware to take advantage of 3CX's fantastic product. It can be deployed on-premise or on the cloud, and you can choose and control your own phone numbers.
Scalable: You don't need to sign up to a specific number of users or mailboxes right from the start. 3CX systems can grow with your business, easily.
Affordable: An IP PBX versus a traditional PBX is already a significant saving. 3CX is priced very competitively in the communications tech market and has no per-extension cost.
Why choose 3CX?
There's more that makes 3CX an excellent choice for organisations. It's simple to set up and use, and supported globally by a dozen offices around the world including one across the ditch in Australia. The system is also very much tested by a wide array of trusted companies. Wilson Sporting Goods, Mitsubishi, American Express, and other notable corporations use 3CX for their communications. And while these are all big businesses, the scalability of the system makes it easy and affordable for smaller ones to get started too.
Of course, the current global pandemic has seen an overwhelming trend towards remote work, with entire workforces carrying out their roles from home. There is no reason to think that things will revert entirely to the "norm" of employees in office full-time: the future is likely to be increasingly remote. This has required companies to consider and invest in communications technology—and for many, for the reasons listed above, 3CX is a clear top choice. A softphone that can be used with a laptop or any other device at home is ideal for those working from home or remotely, particularly if their job involves a lot of calls, video conferencing, or other communication with clients and colleagues.
Get connected with Cloud Edge
The Cloud Edge team are the experts in business communications for Kiwis, covering traditional PBX and IP PBX systems alike along with internet for businesses, 0800 numbers, and more. Not only can we set up and supply these solutions, but we can also consult with you on what will work best for your organisation's specific needs.
We can help you to take advantage of what 3CX offers. If you are interested in this popular, tried-and-tested business VoIP solution, talk to the team and together we can figure out how to implement it to the best effect.