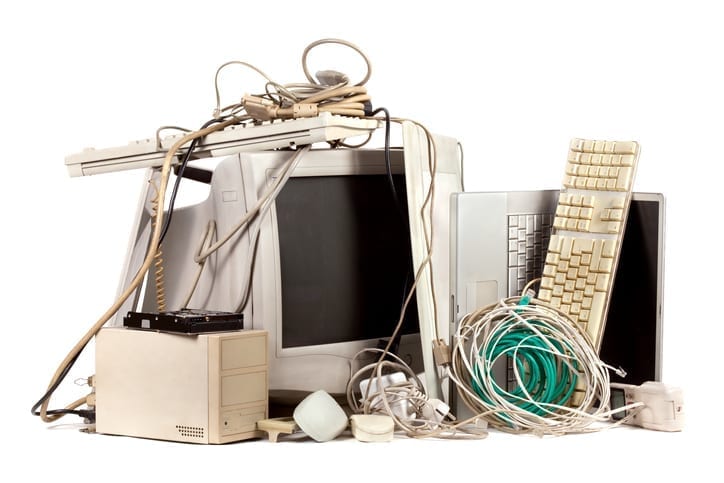 Is your business still using Windows 7? Unfortunately, your business system's security may soon be at risk. Although the majority of Microsoft customers are currently updated to Windows 10, there are still many systems still running the older operating system, which the multinational technology company is planning to discontinue support for in 2020.
In this article, we'll look at why software support and keeping your systems up to date are less about things running smoothly and more about keeping your systems safe and secure.
Windows 7 reaches its final year of support
Windows 7 was released in 2009, and was quickly taken to by Microsoft customers who were dissatisfied with Windows Vista. As an operating system, Windows 7 was less demanding on system resources, improved interface and window elements, and was generally just much easier to use than its predecessor. This made it an instant hit with businesses who needed a simple operating system and something that could run easily on laptops of the time.
Unfortunately, Windows 7 will soon come to an end, at least as far as support goes. Microsoft ended main support for Windows 7 in 2015 – which means that users don't receive any new features through updates – but still continues to release security patches on a regular basis. However, on January 14, 2020, Microsoft will finally cease rolling out security updates for the operating system.
So why is this such a major announcement for businesses? It helps to understand how software vulnerabilities and patches work to keep your systems safe.
Software support is centred on security
No matter which kind of computer or smartphone you might have, you'll be familiar with regular updates. Sometimes, these can seem irritating and frustratingly common – shutting down your computer or restarting your phone for up to 30 minutes at a time – and many people wonder if they can't just skip or schedule these updates for another time.
Software updates happen for a few reasons, but are often the result of a new security exploit, or as a way of updating and improving the user interface for a better experience. From the security angle, hackers are always looking to find vulnerabilities in a system, whether this is the OS itself or an application tied to it.
An increase in harmful malware attacks that take advantage of software vulnerabilities in common applications, like operating systems and browsers, has led to major tech companies like Microsoft and Apple to release regular updates, doing everything they can to ensure customers aren't at risk of a breach or an attack.
Update your devices and improve your security
If you're concerned about the security of your business systems, here are some easy tips for keeping your systems up to date:
Always update your security software.
Auto-update on both your mobile devices and computers can ensure you aren't left vulnerable.
Keep on top of the latest threats so you know how to protect yourself from known vulnerabilities and avoid risky apps.
For those still using Windows 7, there is a slightly expensive silver lining; Microsoft offers custom support contracts for businesses and governments that cannot migrate to newer versions of the operating system.
Unfortunately, as this comes with quite an expensive price attached, the average Windows 7 user will need to look elsewhere, or update to a new version of Windows to ensure continued support and security.
Cloud Edge – Experts in business Internet solutions
At Cloud Edge, we want the best for our customers – whether it's through our business phone packages, 0800 number offerings, or providing top-of-the-line business Internet solutions.
Cloud Edge provides NZ-based support, competitive pricing, and is an independent provider for businesses wanting to stand on their own. If you'd like to learn more about what we can bring to your business, speak to one of our helpful team today.